Welcome to our Missions page! Sweetgum Baptist Church currently supports and sponsors over 30 local and foreign missions. Regrettably....this page is still under construction, but we hope to have it up to date soon with pictures, emails, and websites of all our missions!
Thank you for your patience!

The Hawks, Jeff & Yvette


http://www.mwbm.org/missionariesemail.htm

The Hawks are our missionaries to Washington State that we support through the Macedonia World Baptist Missions, Inc. The state of Washington is the #1 unchurched state in all of the United States, and has less than 2% of the population has any church affiliation. Jeff and Evette believe their goals are to soul-winning, discipleship, and church planning. The Hawks home address is:
Jeff and Yvette Hawks
P.O.Box 222
Boonville, NC 27011
(336) 403-9745
email: JYHAWKS@juno.com
---

Andy and Dawn Doss


http://www.mwbm.org/missionariesemail.htm

Andy and Dawn Doss are the missionaries that we support monthly who are serving the Lord in California. California is one of the states in the United States in which only very few people are hearing the gospel as we know it. The Doss's belief is to evangelize the lost, educate the saved, and establish local New Testament Churches for the Lord.
Andy and Dawn Doss
2225 Binkley Rd/
East Bend, NC 27018
336-699-4446
---


Macedonia World Baptist Missions, Inc.

The purpose of Macedonia World Baptist Missions is to assist local independent Baptist churches in the servicing of their missionary families as they are sent forth around the world to propagate the Gospel of Jesus Christ with the goal of establishing local New Testament Churches.
Macedonia World Baptist Missions is pretribulationist, premillennial, and fundamental in doctrine and separatist in practice, opposing modernism, ecumenicalism, neoevangelicalism and the charismatic movement.

---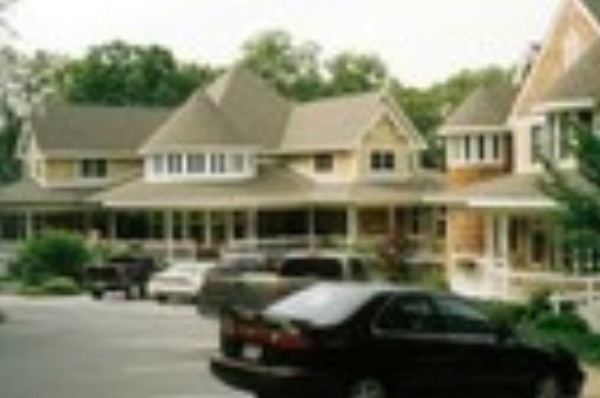 Rathbun Center

The Rathbun Center is a non-profit corporation that provides lodging and other supportive services in a "home like" environment, free of charge, for patients and or their caregivers coming into Asheville, North Carolina for medical treatment. This center is managed and maintained by over 80 volunteers who give of themselves for others. Sweetgum Baptist Church supports the Rathbun Center because many of our members have called this place home while loved ones were in a nearby hospital critically ill.
---


Shriners Children Hospital


http://www.shrinershq.org/Hospitals/Main

Shriners Hospitals for Children® is a health care system of 22 hospitals dedicated to improving the lives of children by providing pediatric specialty care, innovative research, and outstanding teaching programs for medical professionals. Children up to age 18 with orthopaedic conditions, burns, spinal cord injuries, and cleft lip and palate are eligible for care and receive all services in a family-centered environment, regardless of the patients' ability to pay. It's how Shriners Hospitals for Children® has been Changing the World through Caring for Kids since 1922.
---

The Earwood Family


http://www.mwbm.org/missionariesemail.htm

Duane and Rachel are the missionaries that we support monthly who are serving the Lord in South Dakota. South Dakota is one of the states in our United States in which only a very few people are hearing the gospel as we know it. The Earwood's belief is to evangelize the lost, educate the saved, and establish local New Testament Churches for the Lord. "...Lift up your eyes, and look on the fields; for they are white already to harvest." John 4:35
---

The Walls, Tim and Jennifer


http://www.mwbm.org/missionariesemail.htm

The Hawks are our missionaries to Washington State that we support through the Macedonia World Baptist Missions, Inc. The state of Washington is the #1 unchurched state in all of the United States, and has less than 2% of the population has any church affiliation. Tim and Jennifer believe their goals are to soul-winning, discipleship, and church planning. The Hawks home address is:
Tim and Jennifer Walls
4735 Parnell Ridge Dr. Apt. 5
Walkertown, NC 27051
(336) 595-8183
---